Guatemala Team Update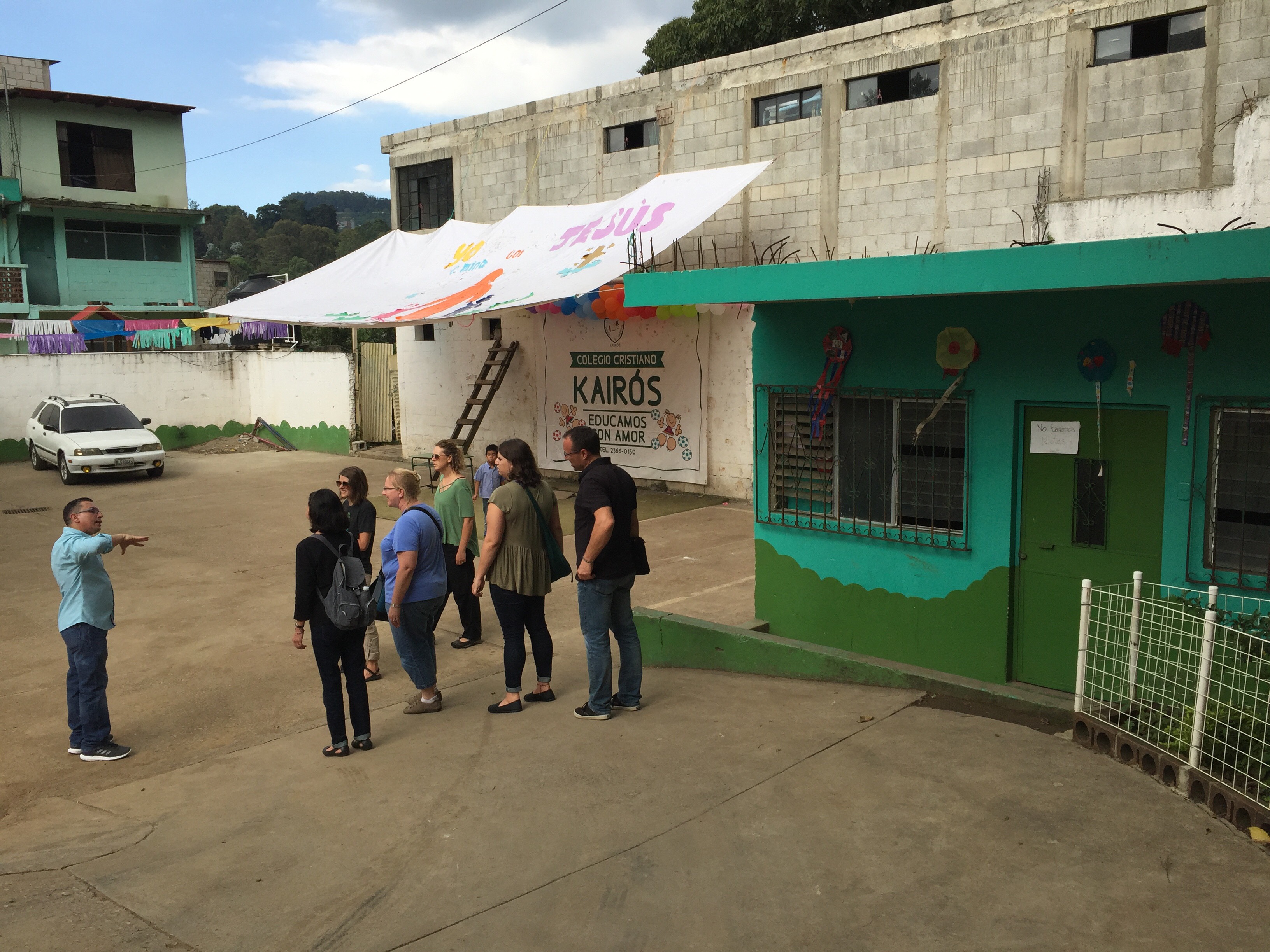 Our time in Guatemala this week does not take the form of a typical mission trip. But our intergenerational team of six certainly does have a mission—to listen, discern and learn from truly inspiring and Kingdom-minded people of Guatemala.
Our team's visit is only a blip in the context of their lives. In contrast, our new friends Tita, William, Karin and Jomara are fully invested in the lives and stories of the people in their neighborhoods— whether in La Limonada, Santa Catarina or the Terminal market. Each of these friends has opened a center for kids in their neighborhoods to provide a positive alternative when children are not in school.
La Limonada—the largest slum in Central America, and home to four after-school centers for the children who live there
In entering into these places that are obvious with pain, injustice, violence and deep hurt, our new friends see hope, encouragement and redemption. They are not overwhelmed with situations that seem hopeless, because the God that they follow is not overwhelmed. When they enter these neighborhoods full of deep suffering, they don't let the pain take precedence; they don't let the violence and despair have the last word. They see beauty and hope in the individual stories and people, and that has been such an impactful thing for us to learn.
While it has been difficult to come into these places and into the midst of the pain and brokenness, it has also been a true gift to enter into these people's lives and their stories for just a moment. It has been an honor for us to be invited into their homes and into their stories. There is power in relationships. There is power in proximity. There is power in story, and our Guatemalan friends have embodied and shared their stories with us.
Join us in prayer as we continue to interact with more people doing incredible and inspiring things in their neighborhoods:
Pray for safety for the families that we have met
Pray for Tita, William, Karin and Jomara, and for the people they work with
Pray for continued health for our team, especially our team member Vicki
Pray for our eyes and hearts to continue to be opened as we meet more people and ministries
View all updates from this trip >>