Something Significant for Christmas: Hydrate to Dominate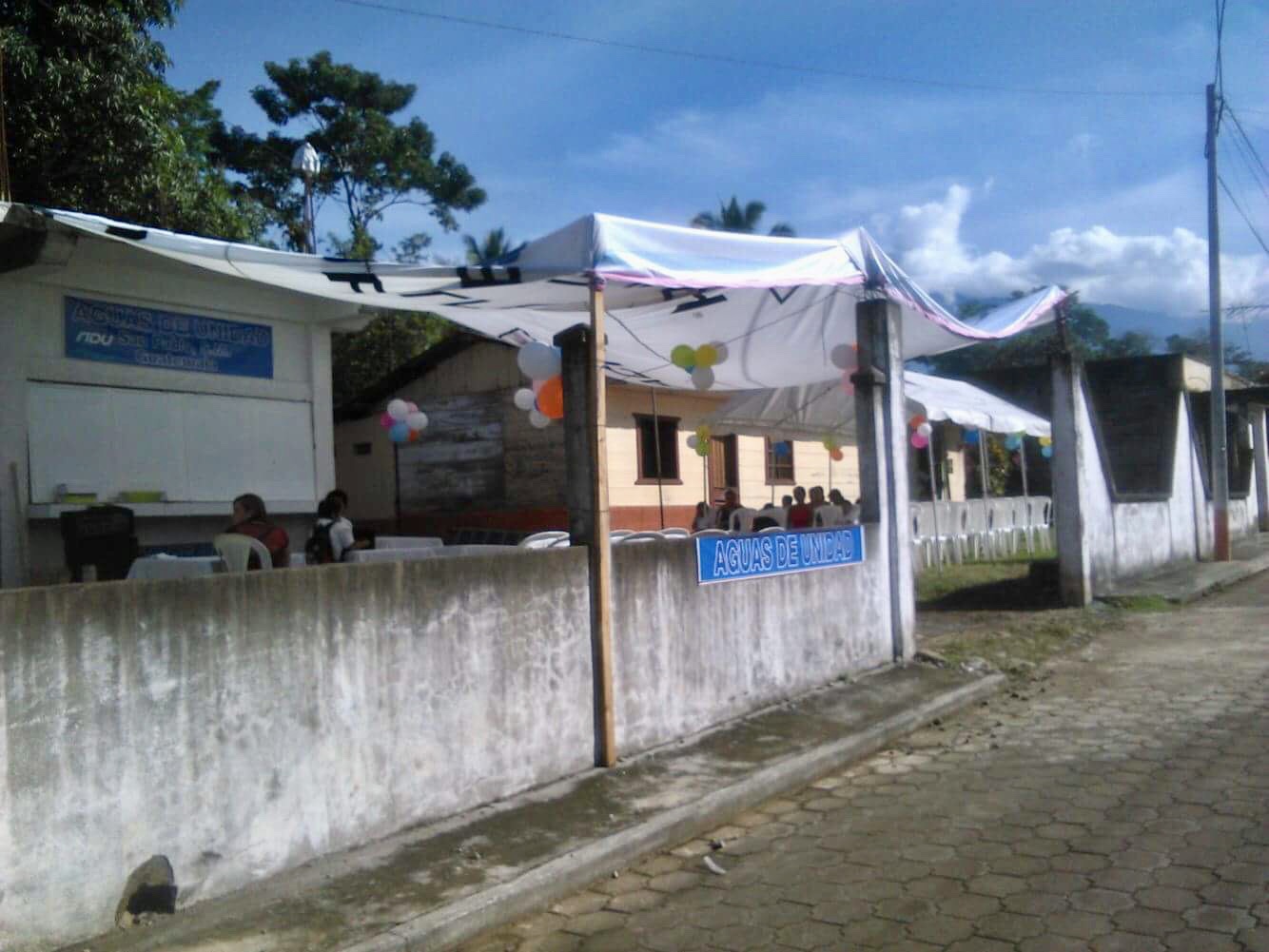 On our trip to Guatemala back in September, our team adopted the phrase "hydrate to dominate." While we saw the humor in the phrase, coined by one of our teammates, we also knew its real importance: water is vital to health and life.
While in Guatemala, we had the honor of meeting Eliu Morales and his father Edgar. We visited the church where both are pastors, and we visited "Aguas de Unidad" (waters of unity), the first water purification system in their town of San Pablo, Guatemala. These two servants of God had seen the need for clean, purified water in their community, and they decided to do something about it. Aquas de unidad provides a solution to the unclean water many of their neighbors had to drink, either because of an inability to buy clean water, or an inability to access it.
When we visited San Pablo at the beginning of September, the water treatment center had just been completed. We were able to learn aboutthe process and see it in action. Monday, October 23rd, was their grand opening! Not only are they now able to help the people in their community have access to clean water at an accessible price, but they can also teach students and their families about the importance of health and hygiene.
In Colorado Springs, we can easily hydrate to dominate, because we can get clean water without even thinking about it. What we take for granted is a gift to the people of San Pablo, Guatemala, and many other places in the world. Knowing that water allows you to "dominate" in life, what would you give to make clean water available to more families in San Pablo?
Why Give Alternatively?
Each year at First Pres, the Something Significant for Christmas catalog provides a list of alternative gifts connected with people, leaders and organizations in Colorado Springs and around the world who are First Pres mission partners. You can use the catalog to honor a friend or loved one and purchase a water bottle for a family in San Pablo. Or chose from 25 other gift options, large and small.
With only 5 Mondays left until Christmas, consider shopping alternatively and buying a gift from our Something Significant for Christmas Catalog. Catalogs will be available in the Plaza this Sunday and throughout the week from now through the New Year. Or use the link above to shop online!