What's Happening - Week of December 10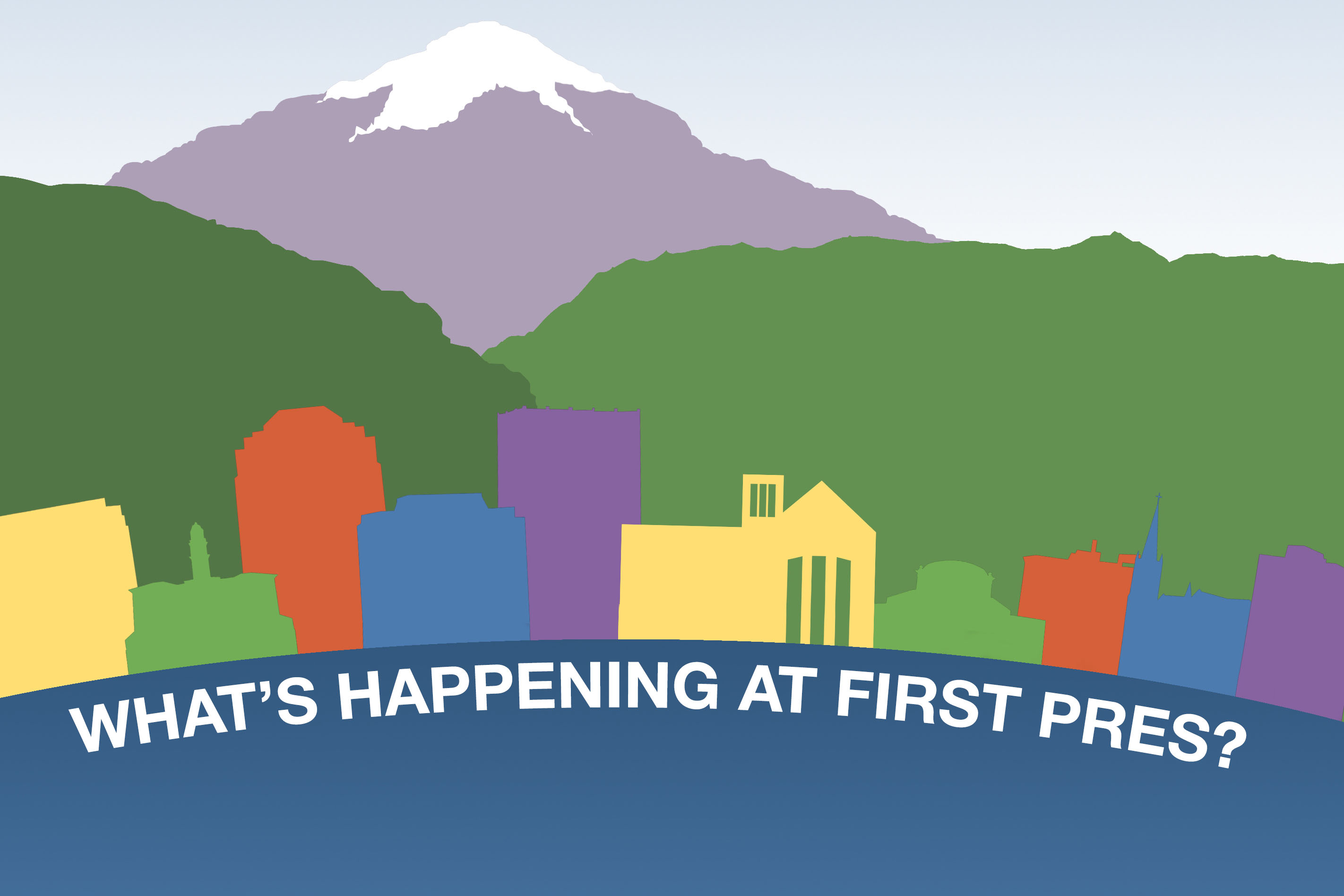 Here's what's coming up next week at First Pres:
All Week
Crown the Year - If God has blessed you beyond what you expected this year and you would like to make an extra end-of-the-year thank offering to Him, mark "Crown the Year" when you give in worship or online. Watch for a letter and return envelope in the mail this week.
Sunday, December 10
Monday, December 11
Thursday, December 14
Sisters In Study, 1 p.m. Weber Street Center
Vivace Ringers Concert
Friday, December 15
Saturday, December 16
Christmas Eve
We'll offer nine worship services throughout the day. Invite your friends and neighbors and sign up to be a welcoming presence for guests during one or more services.
Christmas Eve Infomercial
On Sunday, December 31, we'll hold our regular worship services at 8:30, 9, 10 and 11, and add a New Year's Eve service of communion at 7 p.m.