What's Happening - Week of December 24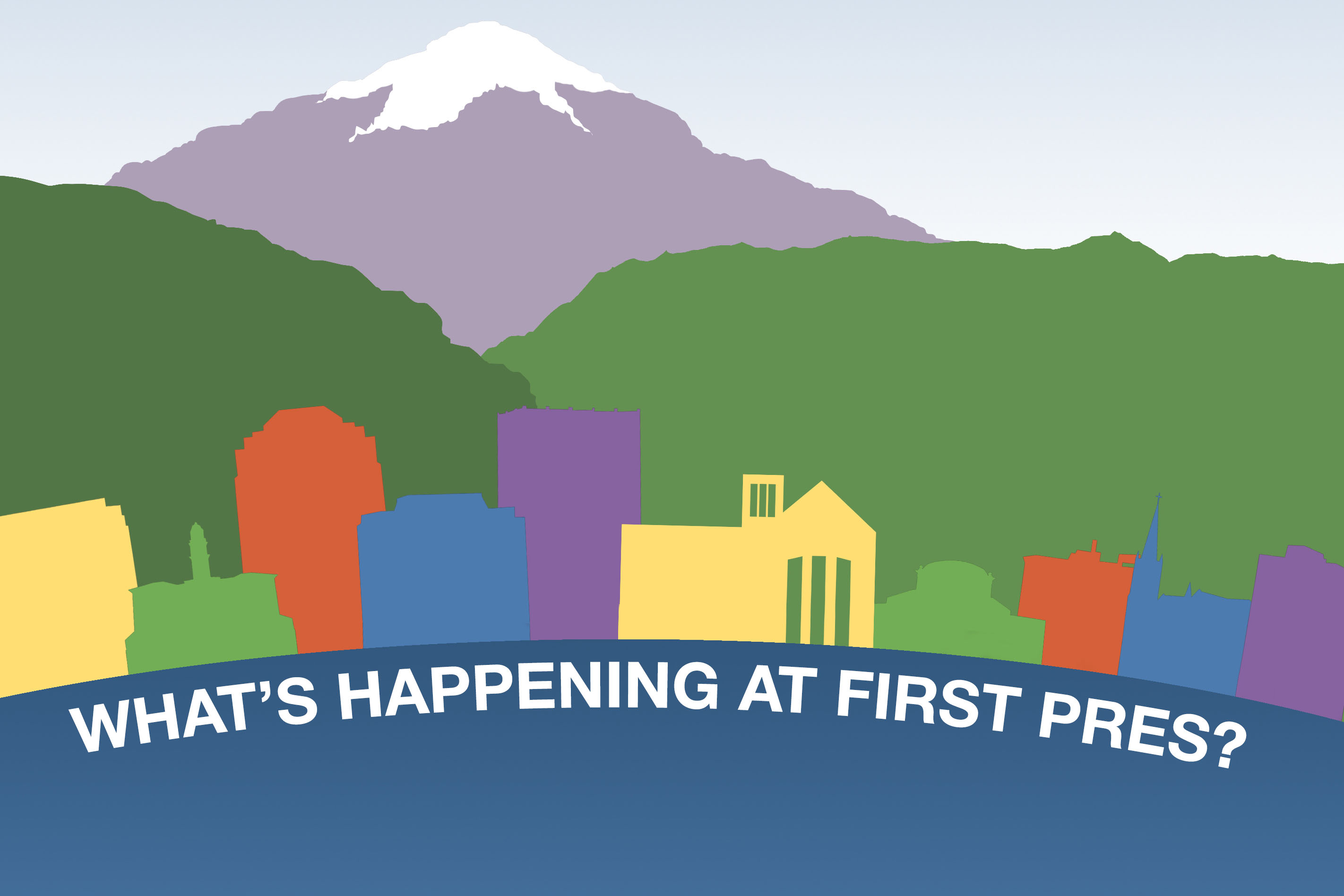 Here's what's coming up this week at First Pres:
Christmas Eve
We'll offer nine worship services throughout the day. Invite your friends and neighbors! Children's Youth and Adult Sunday Schools will not meet on Christmas Eve.
Year-End Giving
Crown the Year - If God has blessed you beyond what you expected this year and you would like to make an extra end-of-the-year thank offering to Him, mark "Crown the Year" when you give in worship or online. Watch for a letter and return envelope in the mail this week.
The Business Office, on the lower level of Hansen Hall, will be open from 8 a.m. to 5 p.m. on Friday, December 29, to receive year-end contributions. A drop-slot is also available outside the Business Office double doors. Any contributions received or postmarked by December 31 will be included on 2017 giving statements.
Last Chance: Camp for Christmas
Christmas Day
On Sunday, December 31, we'll hold our regular worship services at 8:30, 9, 10 and 11, and add a New Year's Eve service of communion at 7 p.m.