What's Happening - Week of December 31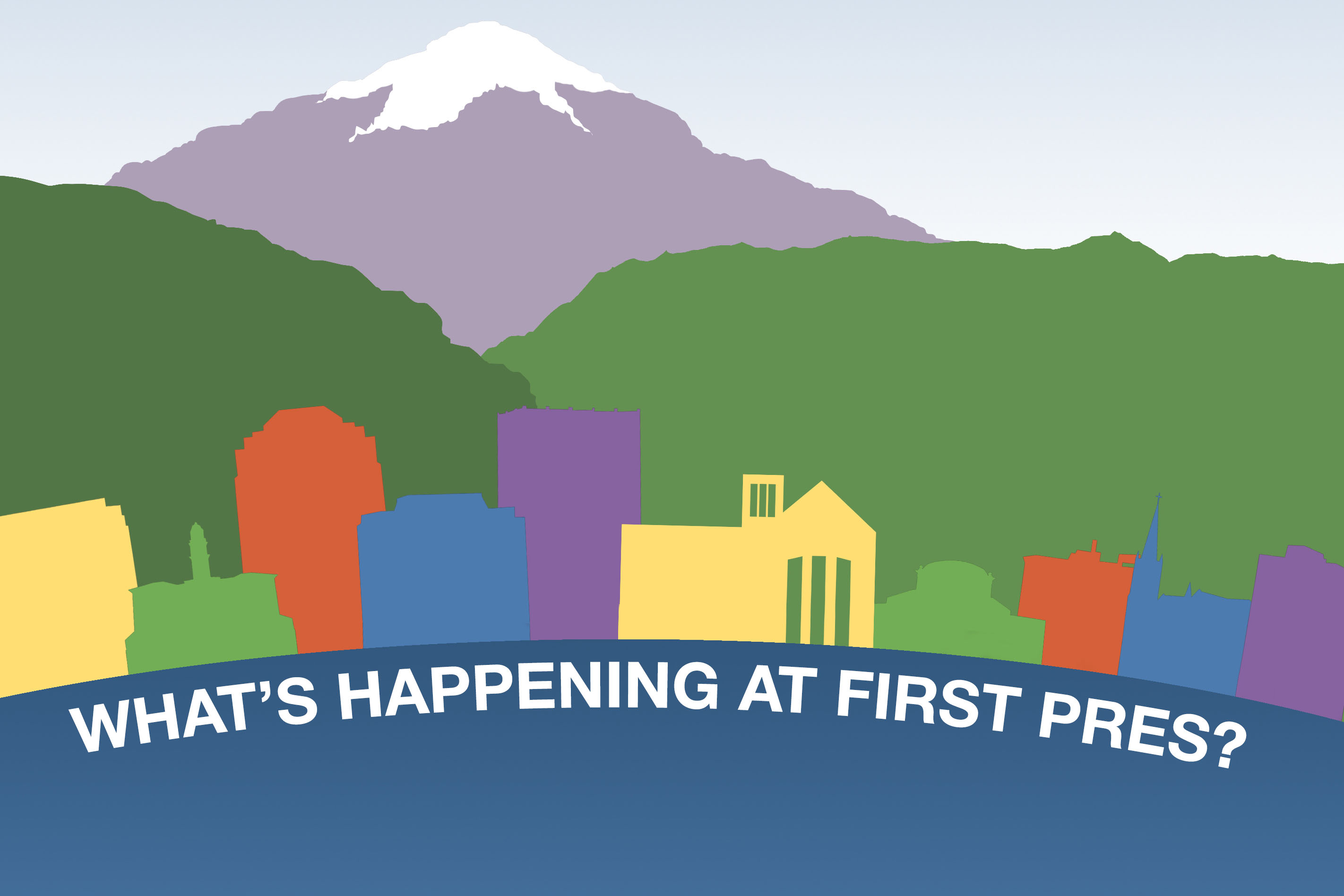 Here's what's coming up next week at First Pres:
Sunday, December 31
We'll continue our sermon series, "Brighter." Pastor John Goodale will preach in our Sanctuary services and Pastor Katie Fowler will preach in our Worship Center Services.
Children's, Youth and Adult Sunday Communities will not meet.
New Year's Eve Service of Communion, 7 p.m. in the Worship Center. Pastor Katie Fowler preaching.
Monday, January 1
Coming Soon
Men's and Women's Tuesday Bible Studies begin again on January 9.
GTW Winter Session begins January 10.
The first night of the GTW session will provide an opportunity for us to reach out to our community by donating blood through the Penrose St. Francis bloodmobile, which will be parked on site.
MOPS starts up for 2018 on January 11.
Men's Life Retreat with speaker Jim Singleton, February 16-18.
Student Ministries Winter Camp (5th through 12th grades), February 16-18. Register today!
Support Groups
Caring Ministries hosts numerous weekly and monthly support groups including AA and NAMI FaithNet. Check out the entire list >>